Follow these simple steps to help complete your entry.
Follow the Steps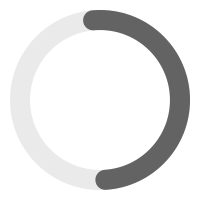 Step 1: Know the brief, know your deliverables
Design Brief
Read the design brief carefully and make sure you understand what the task is asking of you. It's a good idea to highlight the keywords in the brief.
Category Deliverables
Make sure you understand what's required for your entry:
| | |
| --- | --- |
| JUNIOR CATEGORY | SENIOR CATEGORY |
| End-user profile | End-user profile |
| Fashion illustration with annotations | Fashion illustration with annotations |
| Creative statement | Technical sketch |
| | Creative statement |
Step 2: Learn about wool
The Woolmark Company's online Wool Appreciation Course provides all the information you need to build a solid understanding of wool, including:
wool's properties and benefits
the wool supply chain
recent technological innovations in wool
This in-depth introduction provides a solid framework of knowledge and understanding about the wool fibre from its production on-farm and the inherent benefits of the fibre, right through to the manufacture of wool and exciting fibre and fabric innovations within the wool industry.
By completing the Wool Appreciation Course, you will develop functional knowledge and skills in the sourcing, manufacturing, use and care of wool, which will help facilitate the successful selection, management and application of the wool fibre.
All the knowledge gained from the course will equip you with the information needed to complete your entry.


Step 3: Complete your entry
Templates
You will find many resources and templates available to help you complete your entry on the Learning Resources and Videos pages:
End-user profile
Illustration
Technical sketch (senior students)
Annotation
Creative statement (recommended 500 words)
Videos
Step 4: Submit your entry
Are you ready to upload your entry? Find out using our handy checklist. If you can tick all the boxes, it's time to submit!
Checklist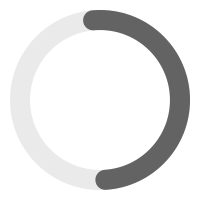 CHECKLIST
Before submitting your entry, check to see you have met our entry requirements:
Does your end-user profile clearly convey the style and requirements of your end user?
Is your outfit design new, innovative and creative?
Does your outfit design clearly embody your interpretation of sustainability and is fit for purpose?
Have you selected appropriate wool materials and innovations for your designs?
Do your annotations:
identify and reference your interpretation of sustainable design that meets the brief?

identify each of the garments that make up the outfit?

identify the wool materials and wool innovations, as well as other fibres or materials used for each garment?

identify the woven and knitted fabrics used?

identify which Woolmark logo would be applied to each garment?
Does your creative statement explain the design concept and demonstrate an understanding of wool materials and innovations used in your design?
Do you have all elements of your submission as displayed in Step 1?
If you have ticked all of the boxes, you're ready to submit your entry!